This article, with text and images, first appeared on the wrike.com blog. We welcome its author, former Cogswell student Daniel Codella, as a Perspectives contributor.
The world's top-tier companies don't do things the way other companies do. They're different, and at Wrike, we've been obsessed with figuring out exactly what those differences are. After working with over 15,000 of the world's leading companies, we've been able to identify those magic ingredients that seem to separate those who succeed from those who fail. And it all boils down to a deliberate investment in four key disciplines: Planning, Process, Collaboration, and Visibility.
They may seem obvious, but today's on-demand economy requires new approaches to these familiar concepts. We're in a new era of nearly constant change, forged by a perfect storm of skyrocketing customer expectations, rapidly advancing technology, and increasing global competition. By adopting these fundamentals and adapting them with methods of agility, empowerment and automation, leading companies have been able to build Operational Excellence and execute at ever increasing levels of efficiency.
We've compiled our years of research into The Wrike Way. It's a tried and true methodology built from the insights we've discovered partnering with thousands of industry leading companies. Here's a breakdown of the four disciplines of the Wrike Way along with best practices your team can start implementing today:
Planning – Align people with the most important work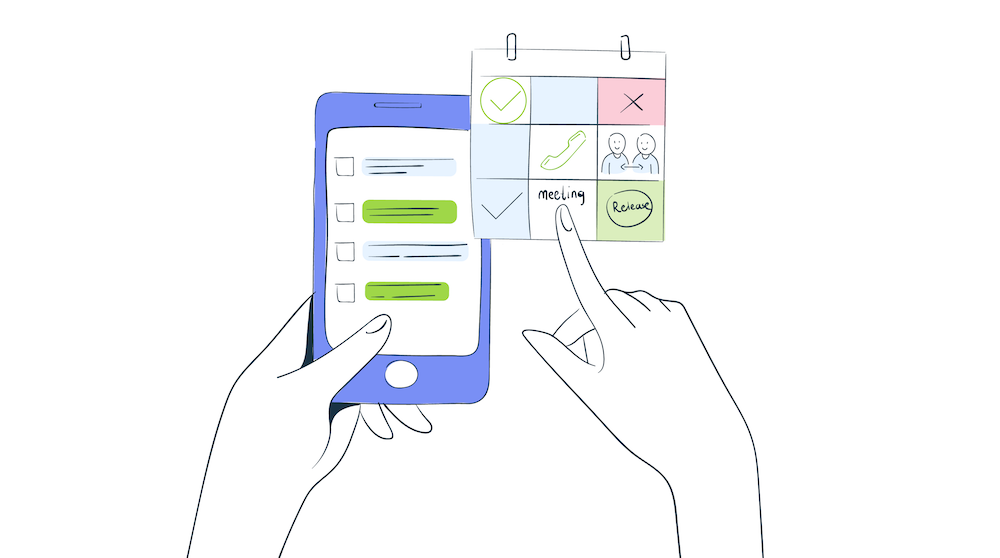 In today's on-demand economy, customers' needs, and requirements are changing in real-time, as are business needs and competitive dynamics. Teams must be able to alter plans mid-stride by having planning cycles that are shorter and more nimble. Any changes must be communicated quickly and clearly to all team members so that the changes are integrated into day-to-day work.
Best Practices:
Start with the customer. The best place to start a project is with customer needs and requirements. This requires ensuring you are in constant contact with customer and partners.
Use data to define your goals. Leverage analytics from past planning cycles. How long did certain tasks take? How long do specific individuals take on their tasks? Who is good at doing what types of tasks? Collect this data and use it to make your planning more efficient. Accurate KPIs and well thought out OKRs, backed by this data, can help you set the right goals.
Map individual work to overall goals. Leverage self-learning solutions like Wrike to automatically tune your planning. Your work management system measures everything, giving you the ability to rely on the system to plan your work for you. What are realistic goals? Who should do what types of tasks to optimize for success?
Shorten planning cycles. Define planning cycles that allow for formal adjustment to the plan. Expect that customer needs are going to change and create a process that allows for it. The competitive environment will evolve in high velocity industries putting pressure on having more agile-based planning.
Communicate at every stage of the planning cycle and with every step. When there is a lack of clarity, momentum slows down. It's critical to keep everyone well informed of any changes as soon as possible.
Process – Move faster with defined and streamlined workflows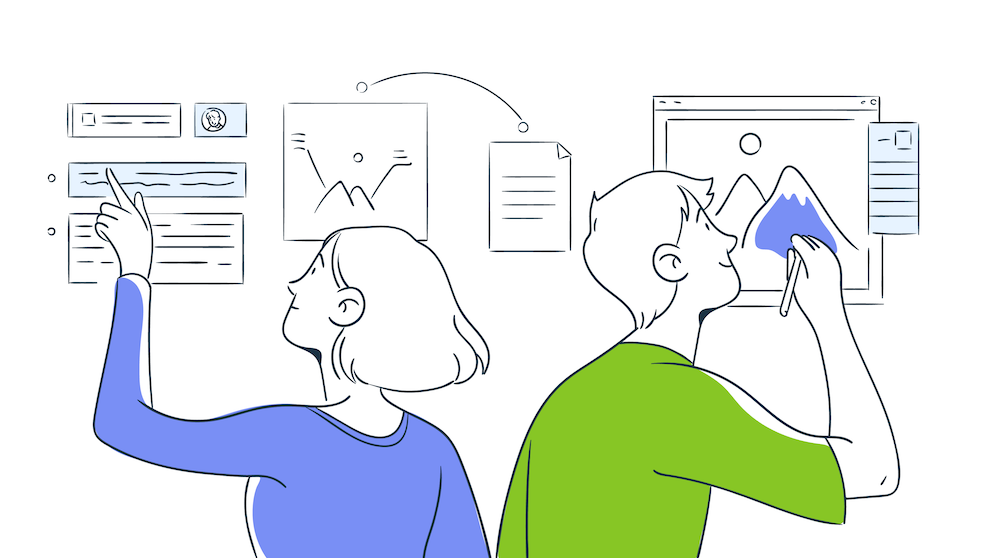 Processes are no longer linear or sequential, but conditional. Rapidly changing conditions can call for abrupt changes to a process and it's up to teams to adapt in time. The best teams actively manage, tune, and refine them to achieve the best results. Managers at leading companies are also quickly learning how to leverage automation to optimize their team's output. Used effectively, it complements knowledge workers and can help define what work gets done and how it gets done.
Best Practices:
Know your core processes. Map out on paper the steps required for each part of a project so that you have a starting point and can begin optimizing.
Make sure to have the right customer checkpoints. Customers can often be slow to respond, so use a reminder system that stays on top of their inputs and helps them know dependencies of on-time project delivery requires their approvals/inputs.
Automate wherever possible. Use the system to conduct routine tasks (reminders, work intake, etc) Automating routine and administrative work allows the team to focus on creative, higher ROI work. For example, with work intake, enable customers to initiate a project via automated forms. Stakeholders and project teams stay abreast with latest updates during process/project execution.
Have a process for processes. Make sure to have explicit time to review your processes regularly and ensure you're evolving them with the changing landscape
Leverage business apps integrations. They play a key role in developing seamless and effective workflow.
Approval chains are the enemy. Make sure that you know your approval chains. There's nothing that can slow a team down more than long, laborious and worse, unclear approval flows. Nail approval flows so that the team can move swiftly.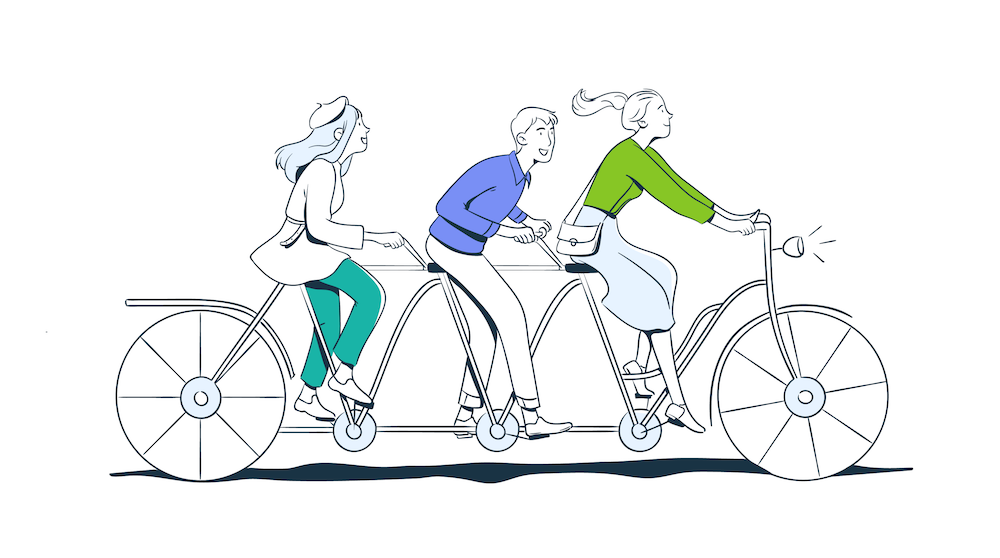 Everyone knows good collaboration is essential to stay competitive. To do it effectively, there has to be a shared understanding of where you are going, how you get there, and how you measure success. The state of the art in this discipline is being able to quickly communicate change of direction and to coordinate your team, so that the right person is working on the right task at the right time.
Best Practices:
Be clear on who owns what tasks. At the start of a project, everyone should be clear on who is decision maker, approver, stakeholder, etc. For repetitive work, set up approvals and communications that reinforce the workflow.
Who's good at what and who wants to be good at what? Collaborating means assigning tasks to the right person. This could either be someone who's great at getting a task done, or someone who wants to build skills in a given task or area. Be aware of where and how you are assigning tasks.
Automate task assignment where possible. Most teams will use assignment logic based on some combination of skill and availability, but there may be other dimensions like language or location. Assigning work can take up lots of cycles and not assigning tasks optimally can spend countless unnecessary cycles.
Optimize your meetings. Don't use meetings for status updates, that's what your project management platform is for. Instead, use meetings to discuss items that need further conversation or exploration such as strategic direction, items that need to be debated or explored, refinements to process or deliverables, and systemic issues that impact multiple team members.
Visibility – Make better decisions through a greater access to data and analytics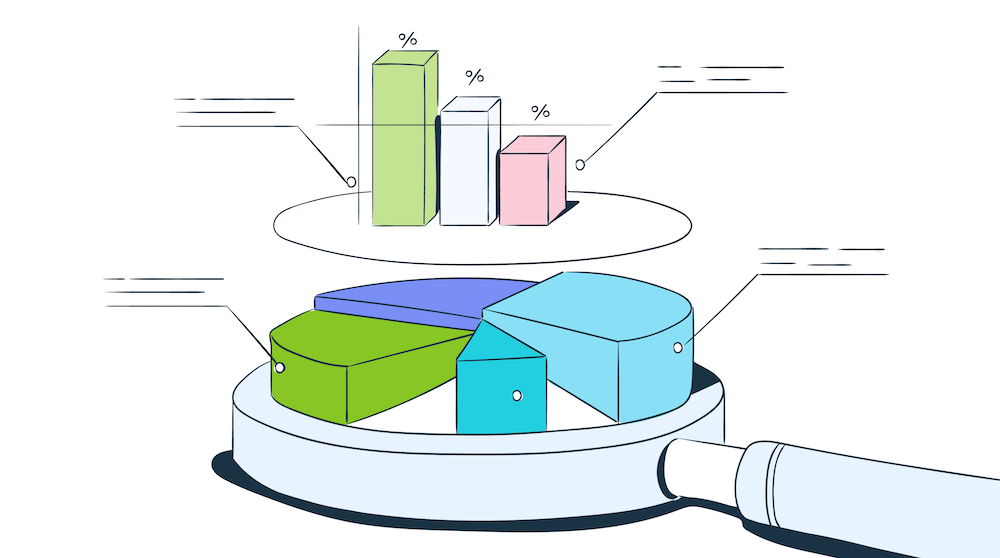 In a world of significant change and fluidity, it's critical to develop an approach that shortens awareness, reaction, and communication to the team. Having accurate and timely data enables quick course correction. Effectively leveraging data helps drive predictability in planning as it enables you to engage in continuous process improvement. It also empowers all in the organization to independently identify and act on highest ROI activities.
Best Practices:
Use a Single Source of Truth. Posting work, updates, and communication around that work in one place drastically reduces miscommunication and gives everyone more clarity on what's being accomplished.
Create Shared Dashboards. It's critical that the entire team can see how projects are progressing and how the organization is moving towards goals. Shared dashboards are an easy way to keep people up-to-date on projects and in alignment with next steps.
Tie Your Tools Together. Connecting your business intelligence apps into the Single Source of Truth helps provide a more holistic view of your projects and ensures no critical details are slipping through the cracks.
Visualize Your Reporting. Humans are visual creatures. Make use of graphs and charts to help team members quickly get a sense of where progress is being made.
Bring all the conversations into one place. When conversations happen in multiple places, key ideas are easily lost. By tying in chat apps into the project management system and making use of @ mentioning, the discussion around the work is preserved and available for all to see and build on. Time spent getting people "up to speed" on a greatly reduced and new members can start adding value faster.